Mouths resurface from beneath the eddy. (art blog)
Sep 24, 2019
The past year has been a whirlwind. Longer, really. But we'll go with a year.


I won't vent the struggles. They'd be too lengthy to ramble. But here be the fruits;
In the past two months alone I've launched the new website, finished
'Chronicles of the Occult'
for the
Never By Night
horror anthology, and had the
forty-six-and-two logo
I designed featured prominently at the first ever fight-night for Ken Shamrock's
Valor Bare Knuckle
.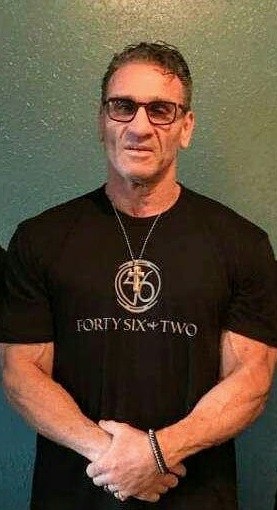 <-- That's Ken Shamrock wearing my logo kids!
I enjoy the long-form storytelling afforded me in the larger commissions like NBN. But there's a certain relief that comes in completing them. Now I'm walking into Autumn clean, with the time and head-space available to move forward on my book & address more personal projects.

Stay tuned friends. More good things are coming.