Galaxycon Louisville
Nov 26, 2019
Just got past the post-Con-coma enough to reflect on the bad@$$ery that was Galaxycon Louisville.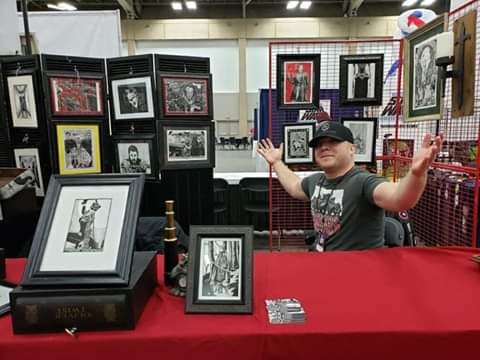 Drunk on Disney was gut-busting hilarious, with Dana Snyder expertly trolling the crowd & Brian O'Halloran expertly trolling Dana. Speaking of Brian O'Halloran;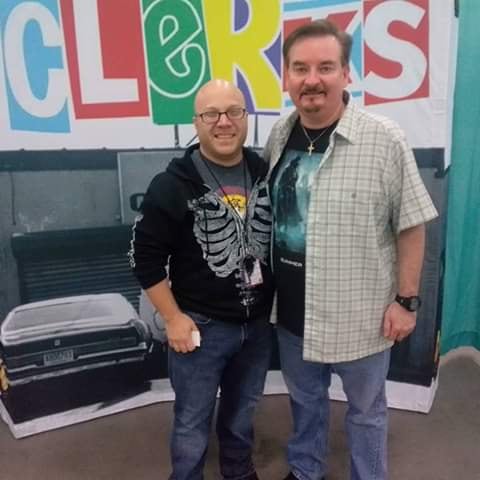 Though clearly hungover to the nth degree when I met him, this gent was a trooper and just straight-up cool to talk to.


The capstone of the weekend were RHPS live
and the
Geek Chic Burlesque
. So much blissful blitzkrieg nostalgia in Rocky Horror; I honestly can't remember the last time I danced in public like that (probably the last time I'd seen Rocky Horror oh *coughsinaudibly* years ago). Then Geek Chic blew our collective mind with the undeniably creative freight train they brought to play. Golden moments were the Virginian singing Bowie's "as the World falls down" and Master Class' adrenaline pumping ode to Captain Picard.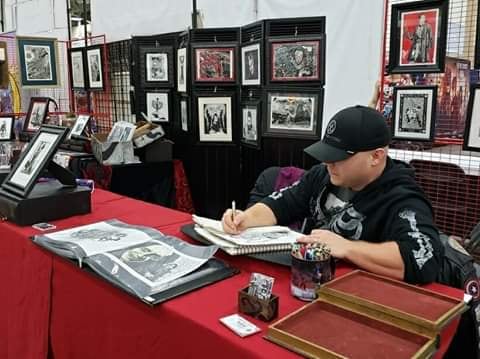 Sunday, exhaustion set in. Zatanna covered the morning shift so that I could celebrate my youngest son's birthday. And once toys were assembled and batteries inserted; I left the happy household behind for the not-so-exciting prospect of Con-teardown. I cut Zatanna loose early, the Con hours were long this weekend and I saw no reason for both of us to be stuck with the hassle of navigating the post-Con chaos. Still, that being said...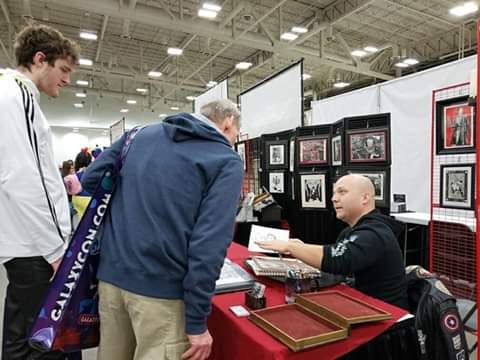 No bullshit, the real highlights of an already stellar weekend were seeing familiar faces and meeting new friends. I can't thank you guys enough for making an indie artist feel welcome at such a big show.
- Z.